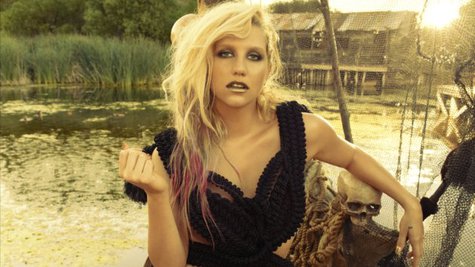 The rumors that Ke$ha 's producer, Dr. Luke , was one of the reasons why the singer developed an eating disorder have intensified, with the release of a People magazine interview with her mother.
Pebe Sebert claims her daughter's advisers, including Dr. Luke, pressured her to lose weight, and as a result the 26-year-old "Timber" pop star became bulimic. Sebert says, "Dr. Luke had been telling her how she had to get in shape and lose weight and all this stuff. She was exercising and dieting and ultimately doing everything she could, but not getting thin fast enough."
Sebert alleges, "Dr. Luke told a friend of ours he thought she looked like a refrigerator on her latest video, and could she please try to control her weight." She says Luke went on to praise Ke$ha after Ke$ha went on a 14-day juice cleanse and shed some pounds.
Sebert tells People that Ke$ha had a breakdown before Christmas. She recalls that Ke$ha "called me from the gas station after she'd thrown up everything, and admitted how much she'd been doing it."
Luke's rep denies Sebert's accusations in a statement to People , saying, "It is unfortunate that at a time Ke$ha is suffering immensely and trying to heal at a treatment center, her mother is taking this approach with the media. I give Ke$ha my utmost support and well wishes for a quick return to health."
Copyright 2014 ABC News Radio