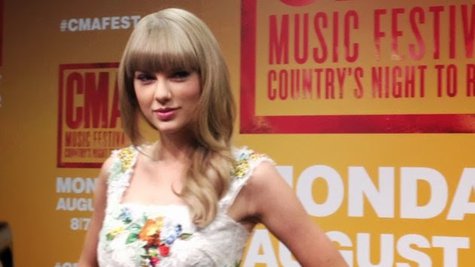 Taylor Swift has homes in Nashville, Beverly Hills and Rhode Island, and now she may be looking to add New York City to her real estate portfolio.
The New York Daily News reports that Taylor is looking to buy a place in the Big Apple, specifically downtown. According to the paper, earlier this week, she was in town visiting several properties, including a $12 million, 4,400-square-foot townhouse formerly owned by West Side Story writer Arthur Laurents . It's located around the corner from the brownstone that was used as the exterior for the Huxtable's house in The Cosby Show.
The paper adds that Taylor looked at a smaller townhouse nearby. That one only cost $6.25 million and it was built by America's very first multi-millionaire, John Jacob Astor. Taylor was being shown the properties by Sharon Baum , who the paper describes as "one of the top-grossing brokers in the city," who tools around in a Mercedes with the license plate SOLD 1.
For once, this story about Taylor purchasing real estate doesn't suggest that she's buying a place in New York because she's either dating or crushing on a guy who lives there. That claim has been leveled against her before, so often that she joked to Vanity Fair , "I apparently buy houses near every boy I like -- that's a thing that I apparently do. If I like you, I will apparently buy up the real estate market just to freak you out so you leave me."
Copyright 2013 ABC News Radio