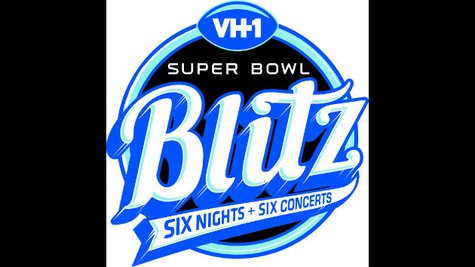 The Goo Goo Dolls, Gavin DeGraw and Fall Out Boy are among the artists who'll be participating in VH1's annual Super Bowl Blitz concert event, which this year will include an entire series of shows throughout the New York City/New Jersey metropolitan area the week before the big game on February 2.
Dubbed Super Bowl Blitz: Six Nights + Six Concerts , the concerts will run from Monday, January 27 to Saturday, February 1, with each show featuring a different headliner. Hosted by Nick Cannon and Stacy Keibler , all six concerts will air live on VH1 each night at 11 p.m. ET/PT. They'll also be streamed live via the VH1 App, and at SuperBowl.VH1.com the day after each live concert airs.
The Goo Goo Dolls will perform in Staten Island, New York on January 31. Gavin DeGraw will close out the series February 1 in Montclair, New Jersey. Prior to that, TLC will perform in New York City on January 30, Fall Out Boy will rock Brooklyn on the 29th, R&B star Janelle Monae will play the Bronx on January 28, and rapper J. Cole will kick things off in Queens on January 27.
If you're heading to the area for the big game, you can score tickets to the events. You'll need to follow VH1 on Twitter, go to the locations they tweet out, get your picture taken with the VH1 Blitz mascot, Iggy the Penguin, and tweet out the picture with the hashtag #VH1Blitz. VH1 will begin tweeting out locations starting on Monday.
Copyright 2014 ABC News Radio