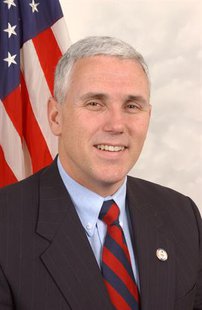 Gov. Mike Pence is declaring a state of emergency for numerous counties throughout Indiana amid a severe cold spike.
Pence says he'll sign an executive order declaring emergencies for at least 27 of Indiana's 92 counties following Sunday's snowstorm and the onset of Arctic temperatures across the state.
Emergency declarations are necessary to qualify for federal assistance.
The Indiana National Guard had about 250 members working throughout the state to help residents.
INDOT has 840 plows have been out clearing state roads.