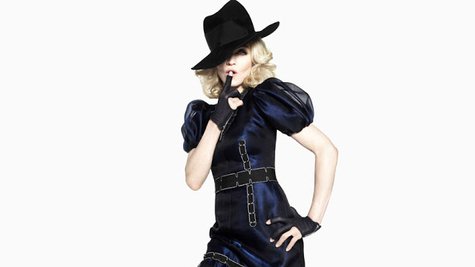 Madonna is clearing up any confusion regarding a recent photo she posted online of her 13-year-old son Rocco holding a bottle of alcohol.
Over the weekend, the singer, who's on vacation in the Swiss Alps with her family, posted the snapshot of Rocco and his buddies, all of whom were holding alcohol bottles. She wrote, "The party has just begun! Bring it! 2014."
Some fans thought she had actually supplied Rocco with alcohol, but she clarified the situation in a subsequent Instagram post : "No one was drinking we were just having fun! Calm down and get a sense of humor! Don't start the year off with judgement!"
Copyright 2014 ABC News Radio