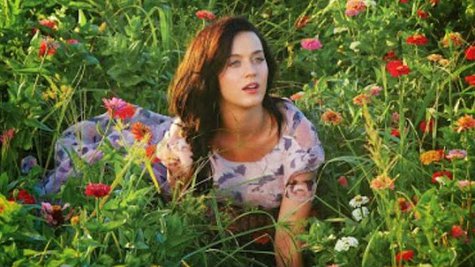 Not long ago, Life & Style magazine reported that when Katy Perry checks into a hotel, she has a list of specific foods she demands her room be stocked with, including two dozen types of snacks and an entire bowl of ranch dressing. But now, TMZ is reporting that when it comes to demanding food backstage at a concert, Katy's all about the health food.
According to TMZ, when Katy performed a private show at Caesars Palace last week, she insisted on "fresh veggies AT ALL TIMES," as well as "two large baskets of fruit," one of them being tropical fruits. On top of that, she asked for all meals to be "low-fat and health conscious and cannot contain MSG." She also asked for a vegetarian option, featuring grains including quinoa or couscous.
As for her dressing room, TMZ says that Katy insisted on "fresh organic grown fruit (including SLICED pineapple, mango, kiwis, etc) and "fresh cut crudites (cucumber, broccoli, cauliflower, snap peas & celery) as well as "healthy granola," "dried figs," "whole grain tortilla chips" and bowls of hummus and "fresh made" guacamole.
But it appears Katy does have that one specific weakness: she demanded "ranch dip" to go with her crudites. Oh, and she also asked for three bottles of wine to wash it all down with.
Copyright 2014 ABC News Radio