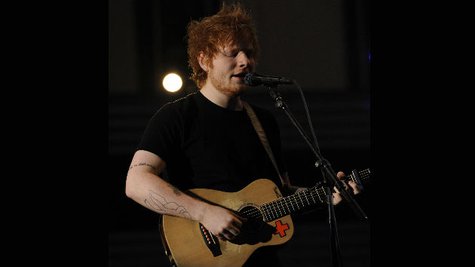 Despite the fact that Ed Sheeran's manager warned fans that the singer's big announcement on January 6 would only have to do with the U.K. and Ireland, many were still disappointed to learn that the news was simply a list of British and Irish tour dates in October. No details about a U.S. tour, nor Ed's new album, were offered.
When fans reached out to Ed's manager, Stuart Camp , on Twitter to find out when U.S. tour dates were coming, Camp replied , "Not for a while." He added, "We can't announce dates EVERYWHERE at the same time, more news to follow on other countries." As for the album, Camp explained , "The new album will be out by time of the tour, news on that soon."
A few days ago, Ed tweeted , "I'm so excited to put this album out. So excited."
As for the U.K./Ireland tour, it gets underway October 6 in Dublin, Ireland and is scheduled to wrap October 30 in Glasgow, Scotland.
Copyright 2014 ABC News Radio