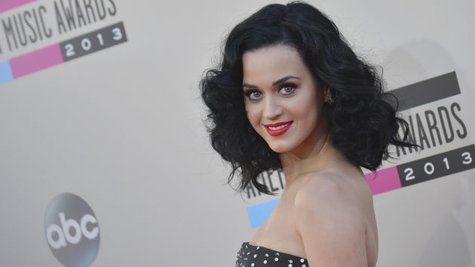 Now that Britney Spears has launched her Las Vegas residency at Planet Hollywood, executives at Caesars Entertainment, which owns the property, reportedly have their eye on another pop superstar: Katy Perry .
Robin Leach of The Las Vegas Sun reports that when Katy performed a private show for high rollers on New Year's Eve, she listened to "serious overtures" from Caesars executives about her doing what's called a "mini-residency." It would work like this: when Britney is on a break from the 100 dates she's agreed to do over the next two years, Katy would take over the Axis theater at Planet Hollywood and perform there.
"We would love it if we could welcome Katy to the new Planet Hollywood theater," a Caesars exec told Leach. Another added that a mini-residency from Katy "would be another big hit at Planet Hollywood if it can be worked out before or around her upcoming global tour."
"Katy impressed all of us with her personality and professionalism. She loved being part of our Caesars family for the New Year. Hopefully it can continue," said the executive.
Katy's world tour starts in May in Ireland. Britney's first break comes at the end of February; she doesn't resume her show until April 25. So if Katy feels like warming up for her tour in Vegas during the month of March, this just might be the ticket.
Copyright 2014 ABC News Radio