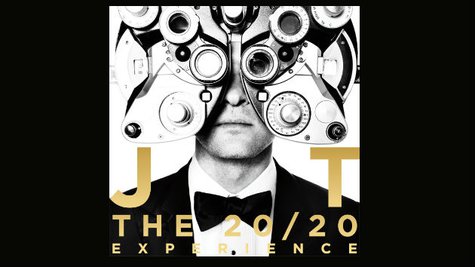 Now that 2013 is finally and completely over, the final sales number are in, and Justin Timberlake 's album The 20/20 Experience was the year's top seller. But in grabbing the title of the year's top album, the singer also managed to make some history.
According to Yahoo! Chart Watch , Justin is now the only artist who has ever had the #1 album of the year both as a solo artist, and as a group member. Back in 2000, when he was in 'N SYNC , they had the year's best-selling album with No Strings Attached.
In addition, Justin is now only the second artist ever to sell a million or more digital downloads of an album in a calendar year. Of the 2,427,000 copies The 20/20 Experience sold in the past year, 1,026,000 were digital. The first artist ever to do that was Adele , with her album 21.
And rounding out JT's achievements, he's the only artist with three entries in the list of the year's top 20 most-downloaded songs: "Mirrors," "Suit & Tie" and "Holy Grail."
And speaking of the year's top downloads, Lorde 's "Royals" comes in at #5, making it the year's best-selling song by a female artist. The top four songs of the year are "Blurred Lines," "Thrift Shop," "Radioactive" and "Cruise," all by male acts. Miley Cyrus is the only female artist to have two songs in the year-end top 20: "We Can't Stop" is #15 and "Wrecking Ball" is #16.
Copyright 2013 ABC News Radio