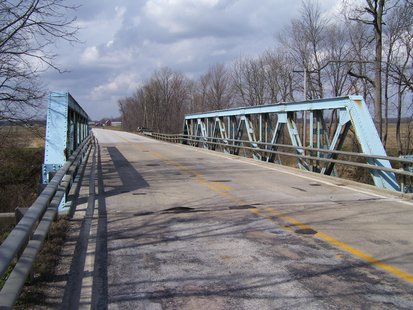 A Clay County Bridge on State Road 46 will be closed next week for repairs.
The Indiana Department of Transportation says that the Birch Creek Bridge located just west of State Road 59 will be closed "on or after" Monday Jan. 6, 2014 as part of a bridge maintenance and repair project.
The closure is expected to last for fifteen days.
INDOT says that the detour follows SR 46 west to Interstate 70 east and then to SR 59 south and back to SR 46.
INDOT says that the bridge was originally built in 1932.