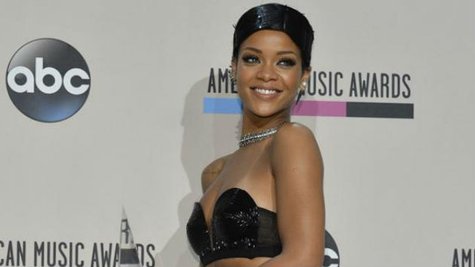 Rihanna is one of the stars who have contributed their voices to the upcoming animated movie Home, and now she's contributing her musical talent as well.
Variety reports that Rihanna will create a "concept album" based on the movie, which is due November 26, and will also perform new songs in the movie. Based on the book The True Meaning of Smekday, Home is about a friendly alien race which uses Earth as a hideout from its enemy. But when one of the aliens accidentally blows their cover, he has to go on the run with a teenage girl, played by Rihanna. The two set off on a cross-country trip during which they both learn what it means to be human.
Big Bang Theory star Jim Parsons plays the alien in Home ; Jennifer Lopez will play the mother of Rihanna's character. Steve Martin will play the leader of the alien race, Captain Smek.
The "concept album" will be Rihanna's first album since 2012's Unapologetic. 2013 marked the first year since 2008 that she did not release a new album.
Copyright 2014 ABC News Radio