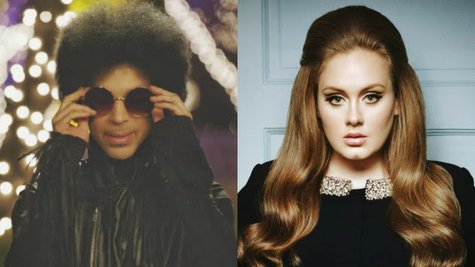 Another day, another Adele album rumor. The latest? The singer is planning to work with Prince on her upcoming project.
The British paper The Sun , which claimed on Sunday that Adele's new album is "imminent," says that when the Grammy-winning star stopped by Prince's show at the London club Ronnie Scott's last week, she wasn't just there for the music: she actually went to his dressing room to discuss a musical collaboration for her third album.
"The reason Adele only stayed a short time at Prince's gig at Ronnie Scott's in London was because it was just a business meeting and she had to get home," a source tells the paper. "During their talks they got on like a house on fire. They want to work together for a track on her next album."
Of course, if the album is "imminent," as the Sun reports, it's hard to see how they could complete a track in enough time for it to be included. Most reports have had the album arriving toward the end of the year. Stay tuned.
Copyright 2014 ABC News Radio