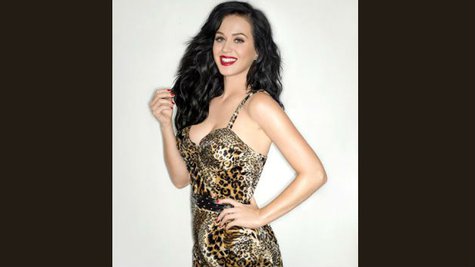 Katy Perry has a line of fragrances; now, she's branching out into jewelry and accessories.
Women's Wear Daily reports that the singer is teaming with Claire's stores to lauch the Katy Perry Prism collection. The products will appear in all 1,590 Claire's stores in the U.S., as well as globally. WWD notes that this marks the first time Claire's, a chain whose customers are primarily girls ages three to 18, has introduced a line of products worldwide.
The Prism collection won't simply be a bunch of stuff that Katy's slapping her picture or name on, however. Everything is being personally designed or curated by the singer, working with Claire's internal design team. "Katy is a very smart businesswoman and a great performer. She knows her brand very well. She has a definite aesthetic and point of view," says Claire's CEO Jim Fielding .
The collection will feature products inspired by the lyrics and titles of Katy's biggest hits, as well as seasonal and novelty items, and collectibles. There will be regular updates to the product line as well.
The two-year deal will coincide with Katy's Prismatic world tour, which gets underway in May in Belfast, Northern Ireland. "When we survey our girls around the world, she's the superstar that resonates globally," Fielding tells WWD.
Copyright 2014 ABC News Radio