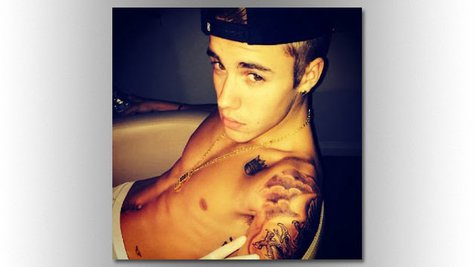 Before the U.S. hockey team lost to Canada at the Olympics, a billboard in Illinois announced, "Loser Keeps Bieber." Well, the U.S. may now be stuck with Justin Bieber , but some residents of Atlanta, Georgia, don't want him in their part of the country. In fact, they're staging a protest.
A group called the Buckhead Neighborhood Coalition, made up of residents of Atlanta's wealthy Buckhead neighborhood, aren't happy with the rumors that the singer is looking to buy a mansion in their backyard. They've set up a Facebook page called "Protest Justin Bieber Moving to Buckhead." That protest, complete with picket signs, is scheduled to take place early this morning at 421 Blackland Road N.W., the address of the property in which that Justin is reportedly interested.
"As a community here in Buckhead, we have worked hard to achieve our goals and get to where we are. Justin Bieber's relocation to Atlanta can be nothing but bad for our children, as well as the community," the group's mission statement reads. "Some can't even let their children play in the driveway without fear; he has raced vehicles under the influence, before. What's to say he won't do it again?...Please do not allow a child to ruin what we have worked so hard to obtain." When last we checked, over a hundred people have stated their intent to participate in the protest.
"It's a well established neighborhood that we like to keep quiet, private, and safe," one resident told the Atlanta Journal-Constitution .

Justin seems to be taken all the abuse in stride. "I guess I'm an easy target for some. I'm still human. I will continue to meet hate with love. It's all about the music. Much love," he tweeted on Friday. He added , "Thanks to all those beliebers out there inspiring me everyday...keeping it positive always."
In addition, Justin also tweeted a link to a new song titled"Broken," in which he sings, "I guess they want a reaction/ I ain't gonna give it to 'em," as well as "I cannot be broken/Like I know you were hoping."
Copyright 2014 ABC News Radio