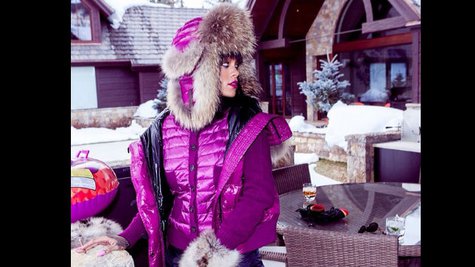 Rihanna is celebrating her birthday alongside her closest friends in Aspen, Colorado. Although the singer turns 26 on February 20, she's already been posting images on social media, allowing fans to keep track of the festivities.
" Touchdown! 26 you better bring it bitch!!!! 48 hrs left on my quarter century! Here's to not remembering any of them! " she wrote on Instagram on Monday, posting an accompanying picture of a luxurious multi-level cabin decorated with colorful balloons where she's celebrating. The accommodations include a private bowling alley and several hot tubs. So far, she's enjoyed birthday shots , chocolate-coated birthday cake and a game of Guesstures with her pals.
"I love my team!" she wrote in a caption.

In addition, Rih's best friend Melissa Forde shared various Instagram videos of the singer attempting to go sledding and making angels in the snow.
Copyright 2014 ABC News Radio