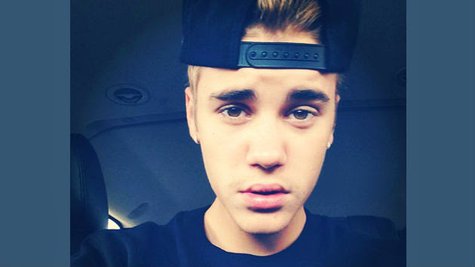 Justin Bieber 's reportedly interested in moving to Atlanta, but it appears as though the singer wants to try before he buys.
According to TMZ , Justin is renting a huge, futuristic-looking mansion in Atlanta for the next three months. It belongs to famed music producer Dallas Austin , who's worked with everyone from Michael Jackson and Madonna , to Pink and Gwen Stefani, to TLC and Boyz II Men . TMZ claims he plans to set up shop in the home while working on his next album project.
Austin confirmed the plan to TMZ, and added that Justin chose his home because he "grew up" there before he was famous. He also said that he loves Justin, and he's free to do anything he wants while staying at the mansion. "If he can buy it, he can have it," said the producer. Austin also joked that there are "no eggs" at the house, so there shouldn't be any problems.
In other Justin news, the Miami Herald reports that a hearing today, a judge announced that on March 4, he will decide if any or all portions of the jailhouse video shot the night the singer was arrested on DUI charges in Miami can be released to the public. Justin's lawyers have argued against the release, saying that the video shows him in a partial state of undress, including scenes of him urinating.
According to the paper, there was much discussion in the courtroom as to whether or not Justin's junk is visible in the footage. A lawyer for the Herald, which is petitioning for the release of the video, pointed out that Justin himself has posted a photo online of himself urinating, and his bare butt was visible. The lawyer said that if Justin's you-know-what is visible in the jailhouse video, it should just be blacked out so the whole thing can be released.
Justin was arrested January 23 and charged with DUI, resisting arrest and driving with an expired license. He's pleaded not guilty, but he did admit to smoking marijuana and taking prescription medication that night. He tested positive for both marijuana and for the anti-anxiety medication Xanax.
Copyright 2014 ABC News Radio