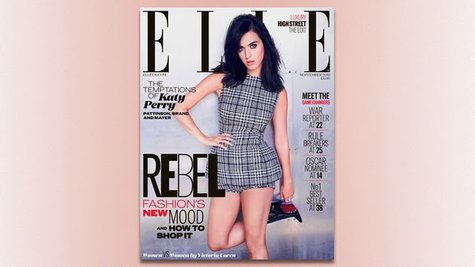 Katy Perry is nothing if not stylish, so it's no surprise that she's been crowned Woman of the Year at the 2014 Elle Style Awards , held Tuesday night in London.
As for why she received the honor, Elle magazine writes that it's her "down-to-earth attitude, determination and talent," adding, "She is the Everywoman, hear her roar."
The British paper The Mirror reports that Katy was presented with her award by Australia pop star Kylie Minogue . Other winners included Pharrell Williams, named International Recording Artist of the Year, and Harry Potter star Emma Watson , named Actress of the Year.
The awards, presented by the U.K. edition of Elle magazine, are now in their 17th year. Guests who attended the event were treated to a champagne reception and a 1950s-style supper club menu, complete with tableside butler service.
Katy is in London ahead of the 2014 Brit Awards -- the British equivalent of the Grammys -- where she's up for International Female Solo Artist, and is also performing at the ceremony.
Copyright 2014 ABC News Radio