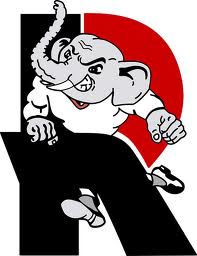 Not only did Rose Hulman's 61-55 victory over Bluffton moved the Engineers one win closer to a regular season conference title, but it gave Head Coach Jim Shaw his 300th career victory. Rose Hulman did not make it easy finding themselves down 18 after the first 20 minutes of play but the Engineers outscored the Beavers 39-15 in the second half to preserve the 6 point victory. Senior Julian Strickland powered the offense with 27 points and six rebounds while Alex Houpt and Jordy Martin added nine points apiece. The Engineers now need to one of their final two games to win the Heartland Collegiate Athletic Conference Regular Season title and the hosting rights for the conference tournament.
The win also gives Coach Jim Shaw his 300th at Rose Hulman and becomes the second coach in program history to reach the milestone.
The Rose Hulman Women could not hold on to a 12 point first half lead and fell at Bluffton 71-61 on Saturday. Junior Shree Williams led the Engineers with 13 points and Abbie Marshall recorded her first career double-double with 10 points and a career high 13 rebounds. The loss drops Rose Hulman to 8-15 overall and 6-10 in the Heartland Collegiate Athletic Conference. Despite the loss, the Engineers still remain 1 game behind Earlham for the 6th and final spot in the conference tournament.