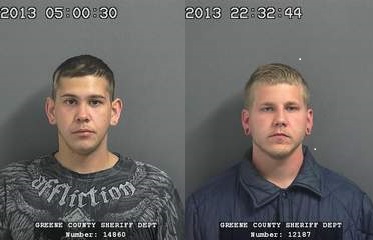 Sentencing hearings have been set for two Greene County men who admitted to killing Katelyn Wolfe of Linton.
26 year old Jordan W. Buskirk and 25 year old Randal E. Crosley killed Wolfe in June last year and then dumped her body in a lake.
Crosley will be sentenced March 4.
Buskirk will be sentenced March 18.
Both could be sentenced to a minimum of 45 years up to a maximum of 85 years in prison.