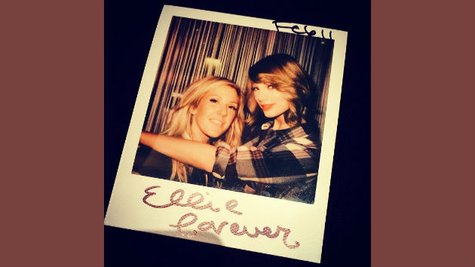 How did Taylor Swift celebrate the end of her RED tour on Tuesday? By cutting off her long locks, in front of dozens of people.
In a video posted on Instagram , we see, from Taylor's point of view, a big circle of people crowded around her. "This is how many people are watching me get a haircut right now," we hear her say, as they laugh and cheer. "We don't do anything without an audience, do we?"
Taylor then followed that up with an Instagram photo showing her, with her hair now a shoulder-length bob -- hugging British singer Ellie Goulding . " London, I could never thank you enough," Taylor writes. "See you next time! PS: short hair, don't care. (!!!)"
While not exactly "short," the new 'do is a change from the long style Taylor displayed at the Grammys, when she did some impressive hair-whipping while performing her song "All Too Well."
Copyright 2014 ABC News Radio