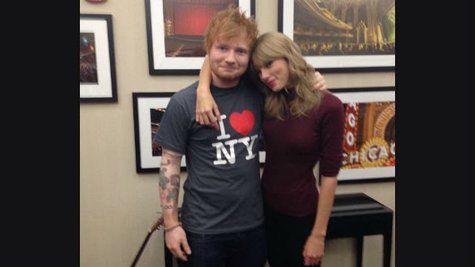 Wherever Taylor Swift goes, Ed Sheeran is sure to follow. Her show in Berlin Friday night featured a guest appearance by her British pal.
"Berlin, you were a DREAM!! AND @edsheeran came along to surprise you with 'I See Fire.' Thank you for being wonderful," Taylor tweeted . She linked to a video of herself and Ed performing "I See Fire," the song he wrote for the soundtrack of The Hobbit: The Desolation of Smaug.
Taylor has two more shows left on her RED world tour: Monday and Tuesday at London's O2 arena.
Copyright 2014 ABC News Radio