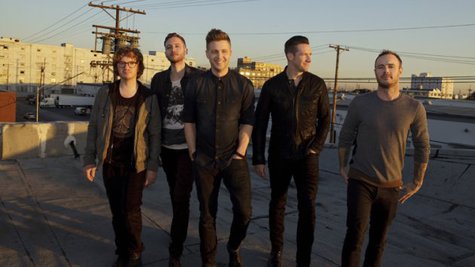 OneRepublic just announced a slew of new dates for their upcoming summer tour with The Script and American Authors . But what if fans already saw the group last summer? Lead singer Ryan Tedder says there are two good reasons to check them out again.
First, the band plans to use the tour to debut brand-new music. "We're introducing new songs, we're mixing up the set list," Ryan tells Billboard. "We'll probably introduce a song or two from stuff we're working on for the next album."
In addition, Ryan jokes to Billboard, "In the last 12 months all of us have gotten monumentally more handsome, so the five of us are a lot better-looking than we were last summer, so Americans have that to look forward to."
Ryan also reflected on the slow-growing success of their hit "Counting Stars," which came out last June and finally reached #2 late last year. It's now their biggest ever single since their very first, "Apologize." "We are the tortoise," Ryan says. "We're the kid in the back of the classroom that doesn't really talk a lot and by the end of the school year might just end up being the valedictorian."
As for new music, even though OneRepublic's latest album, Native , just came out last year, they plan to write a bunch of songs on the road and start recording them in September during their European tour.
In fact, Ryan says by the time OneRepublic wraps up their tour, he wants them to "already have half an album in the bag and already know what the singles are going to be, which is very ambitious, but I'd prefer to do that rather than go into panic mode in 2015 and not know what the hell we're doing."
Copyright 2014 ABC News Radio