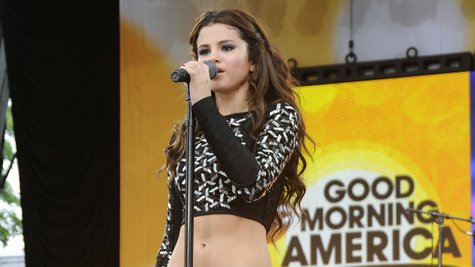 Ever since we learned that Selena Gomez went to treatment facility in Arizona last month on the DL, rumors have been swirling about why she went there, and why she left after two weeks. But contrary to one report, E! News says that the singer and actress did not skip out of the program early to attend the Sundance Film Festival.
TMZ has claimed that Selena enrolled in a six-week program, but bailed after just two weeks, against the advice of her doctors, so she could go to the film festival in Utah to promote her upcoming movie Rudderless . But now, an insider tells E! that Selena got a 72-hour leave pass from the facility so she could go to the festival, but then decided to return home because she felt OK.
"She felt she took some time she needed away from L.A. and was ready to go back after Sundance," the source told E!
As previously reported, Selena did not go to rehab for substance abuse. It is not clear exactly what problem she was receiving treatment for, though in a statement prior to checking into the Arizona facility, she said, "It has become clear to me and those close to me that after many years of putting my work first, I need to spend some time on myself in order to be the best person I can be."
Copyright 2014 ABC News Radio