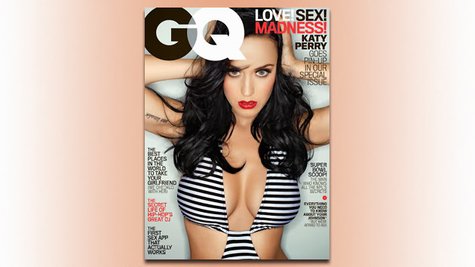 When people look back on their childhoods, two things they probably don't remember very fondly are school and having to wear braces. But oddly enough, Katy Perry says those two things are on her list of future goals.
Speaking to GQ magazine about her plans down the road, Katy says that when she starts a family, she'll have the time to do things she's put off for years. "Whenever I have a child, I want to get braces and go back to school," she tells the magazine. "I want to be able to have a skill set outside of [dancing]." Katy got a GED instead of finishing high school, and never attended college.
In the same interview, Katy also talks about how she's perceived by music critics: she's aware that most are not fans of hers.
"I'm not a critics' darling," she says. "I mean, look at the critics' darlings. They don't sell records. I'm commercial." However, she says she wants people to realize that in reality, she's a serious singer/songwriter "masquerading as a pop star." "The glitter costumes and the bells and whistles are really just for fun. I love all that stuff, but that's not where I started," she says. "That's just the extra."
As for her claim to be just like her fans, Katy tells GQ , "I am, -ish. The only thing that's different is cameras and money."
Copyright 2014 ABC News Radio