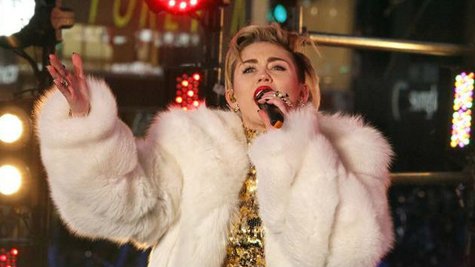 Miley Cyrus is set to hit the road on tour to promote her fourth studio album , Bangerz . She says fans who attend her 38-city North American tour should expect to be shocked and surprised.
"You know obviously I do like people to walk away a little like, 'Oh my God, what just happened?' So there's definitely some of those moments," Miley said on Monday's Good Morning America .
While Miley has already announced that Swedish duo Icona Pop and singer Sky Ferreira will join her on tour, the 21-year-old singer also said to expect other musical acts. "I'll definitely have some surprise guests," she said. "I can't say who but I'll definitely have some guests on tour."
Despite her risque reputation, Miley said she wants all of her fans, especially the younger ones, to enjoy her show.
"My fans are young and they have to work really hard to be able to come to this show. And so I want them to know that I put everything into it and for me it's not anything else other than music," she explained on GMA .
Miley launches her Bangerz tour February 14 in Vancouver, Canada.
Copyright 2014 ABC News Radio