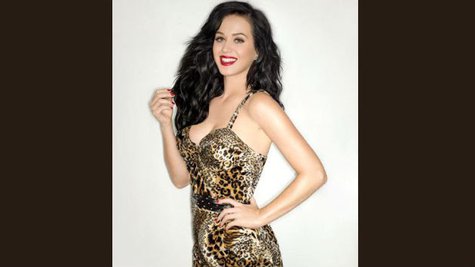 It's official: Katy Perry isn't just #1 on the pop charts right now; she's also #1 on Twitter. On Friday, she became the first person to hit 50 million Twitter followers, Billboard reports.
Back in November, she dethroned Justin Bieber as the most popular person on Twitter when she amassed over 46,555,000 followers, so this is just extending her lead, but it's a milestone no one else has previously hit.
"What a raging Friday night! Made a sandwich. Watched [the movie] The Business of Being Born . Hung out with a cat," Katy tweeted . "Oh yeah AND we grew to 50 million Katycats! Eh, regular day at the office." The singer used her new Twitter power to encourage everyone to follow her boyfriend John Mayer , who's decided to return to Twitter after several years away.
According to Mediabistro's All Twitter Blog, Justin Bieber is currently #2 when it comes to Twitter followers, and President Obama is third, followed by Lady Gaga, who once ruled the social networking service: she was the first to amass 10, then 20, then 30 million followers.
Copyright 2014 ABC News Radio