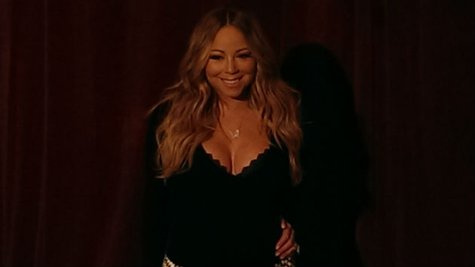 Who would you say is the ultimate pop star? Well, Time magazine has crunched the numbers based on the Billboard top 10 and determined that it's .... Mariah Carey.
Time looked at every song that made the top 10 since 1960, awarding points based on the number of hits each artist scored and how long the artists' careers have lasted, and created what it calls the "The Ultimate Ranking of Pop Stardom." The artist with the most points -- based on career length and string of hits -- was Mariah. She received 1,901 points in total, over a hundred more than the runner-up, Rihanna.
Usher came in third place, followed by The Beatles , Madonna , Janet Jackson , Whitney Houston and Michael Jackson . Katy Perry and Boyz II Men round out the top 10.
Visit Time.com/music-ranking to see where your favorite artist -- from Elvis Presley to Lady Gaga to Taylor Swift -- comes in on Time's chart.
Follow --ABCNewsRadio
Copyright 2014 ABC News Radio