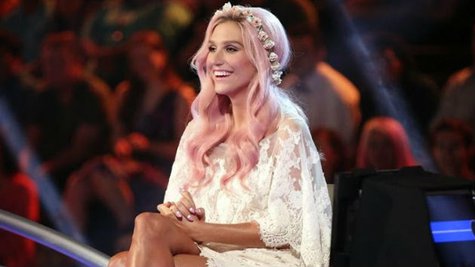 Now that ABC's Rising Star is over, Kesha can settle down to making music full-time, and settle into her new home. The Los Angeles Times reports that the singer just plunked down $1.65 million for a home in Venice, California.
The 1,400 square-foot Spanish-style bungalow features three bedrooms, two bathrooms, a backyard with a spa and fireplace and -- best of all -- a one-car garage that's been converted into an artist studio. That means Kesha can work on her line of jewelry there, or maybe turn it into a recording studio.
Meanwhile, another pop diva is eyeing a new place, this one on the East Coast. The New York Post reports that Rihanna , with an entourage of five, recently toured the 10th floor of a swanky new building in Manhattan called One York. The entire floor, which is now configured as three apartments, is on sale for $18 million.
If she purchased it, however, all three apartments would have to be combined, giving her a total of 5,350 square feet of living space, with four bedrooms and 4 1/2 bathrooms. But the paper reports that the singer is looking for something that's already in move-in condition.
Follow --ABCNewsRadio
Copyright 2014 ABC News Radio