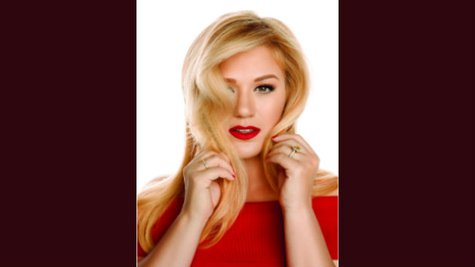 Like every new mom, Kelly Clarkson wants her pre-baby body back. Except, it appears as though she'd like someone else's body a lot more than her own.
After watching and live-tweeting the MTV VMAs on Sunday night, Kelly tweeted, "It's official. I want a body like Nicki Minaj. That should take like 2 lifetimes for me to achieve haha! She has an amazing body! Goodness!"
Nicki's body was very much on display Sunday night, since she performed in what amounted to a green bra and panties.
Kelly also had nice things to say about American Idol judge Jennifer Lopez , tweeting in response to a photo of her from Sunday, "oh my gosh hahahaha! She is stunning! Wow, simply gorgeous!"
The singer was very much into compliments all around Sunday night, giving shout-outs to Jessie J and Ariana Grande , and tweeting to Sam Smith , "Amazing job! I don't know you but I listen to your voice all the time. You are blessed with an incredible voice!"
She also tweeted to Beyonce , referring to the video the Video Vanguard winner showed at the end of her epic performance of her daughter Blue Ivy , "I am a new mama and totally crying at your baby tribute, also when you perform it is in-freakin-credible!!!"
Follow --ABCNewsRadio Copyright 2014 ABC News Radio