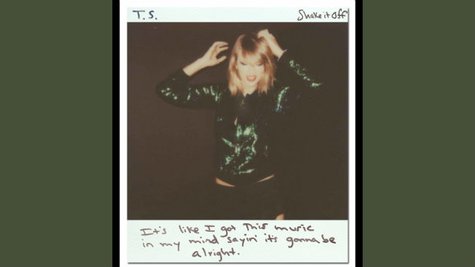 The only thing Taylor Swift likely will be "shaking off" this week is an avalanche of texts and phone calls congratulating her on having a #1 debut on the Billboard singles chart.
Billboard reports that Taylor's new single "Shake It Off" is likely to debut on top of the Billboard Hot 100, thanks to huge downloads, lots of airplay and tons of streaming. Industry projections say the single will rack up more than 475,000 downloads in its first week overall, immediately giving it the biggest first week of any song this year. The last song to post those kinds of first-week numbers? Katy Perry 's "Roar," which moved 557,000 copies in August of 2013.
If "Shake It Off," the first single from Taylor's new album 1989 , does debut at #1, it'll be her second Hot 100 chart-topper, after "We Are Never Ever Getting Back Together."
Meanwhile, one of Taylor's celebrity BFFs, Lorde , revealed during an interview with a radio station in her native New Zealand that she's already heard 1989 in its entirety. "It is, quite simply, as someone who's a fan of pop music, it is joyous," said Lorde of her pal's album. "It is such a great record, honestly. It's so good." As for "Shake It Off," she got to hear that "awhile ago" and says, "I love it."
As for that cooking class she took a few weeks ago with Taylor -- the one Taylor documented on Instagram -- Lorde said she was shocked that it was headline news. "That's pretty weird," Lorde laughs. "I was like, 'Why is this in the paper?'"
Follow --ABCNewsRadio
Copyright 2014 ABC News Radio