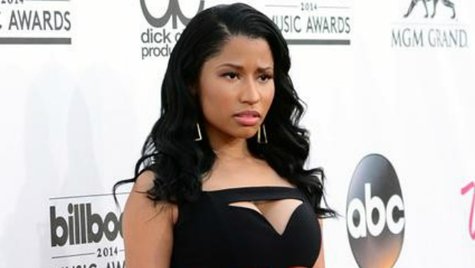 Nicki Minaj has addressed her wardrobe malfunction at the MTV Video Music Awards Sunday night, which occurred during her performance of "Bang Bang" alongside Ariana Grande and Jessie J.
The rapper, who held her black YSL dress together by hand throughout the showcase, revealed that the situation could have been worse. "God is good. As long as a nipple didn't come out to play, I'm fine," Nicki wrote in the caption on Instagram Monday.
She also praised her style team, calling them "winners" and declaring there were "no weak links."
"There's no greater feeling than having ppl who inspire u and who work passionately and relentlessly to get the job done," Minaj wrote.
In other Nicki news, the rapper's rumored nemesis, Iggy Azalea , congratulated Nicki on her opening performance backstage at Sunday's VMAs. "You did great, don't worry it," Iggy said to Nicki, who replied, "Thank you, honey."
Follow @ABCNewsRadio Copyright 2014 ABC News Radio
Get More: 2014 VMA , Artists.MTV , Nicki Minaj , Music News