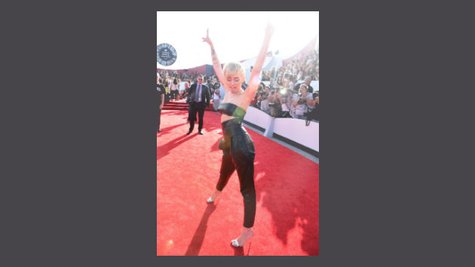 What was the most tweeted-about moment of Sunday night's MTV VMAs? If you guessed Beyonce , you'd be wrong.
USA Today reports that according to NielsenSocial's figures, Miley Cyrus ' win for Video of the Year for "Wrecking Ball" generated the most tweets per minute: a total of 138,792. Beyonce's epic 15-minute performance came in second, with 97,153 tweets per minute. Lorde came in third place: her win for Best Rock Video generated 89,029 tweets per minute.
Overall, the show generated 12.6 million tweets, according to NielsenSocial.
As for which artists got the most mentions on Twitter during the telecast, 5 Seconds of Summer was #1, followed by Ariana Grande , Beyonce , Nicki Minaj , Fifth Harmony and, not surprisingly, Miley Cyrus .
Follow --ABCNewsRadio
Copyright 2014 ABC News Radio