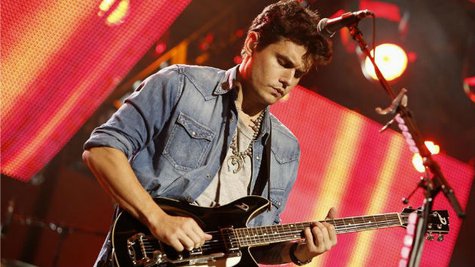 John Mayer posted a touching response to being nominated for the ALS Ice Bucket Challenge Sunday.
The singer was nominated by a musician named Jason Becker , who, as Mayer explained, is suffering from ALS and can no longer play the guitar because of the disease.
In his YouTube video, Mayer strummed along to one of Becker's guitar recordings before going under the bucket. He included a link to Becker's website in his post.
Mayer re-nominated Becker's two other nominations: Van Halen guitarist Eddie Van Halen and former Van Halen frontman David Lee Roth .
Follow --ABCNewsRadio Copyright 2014 ABC News Radio