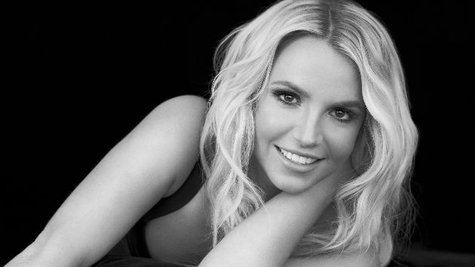 When Katy Perry showed up with Riff Raff at the MTV VMAs on Sunday in head-to-toe denim, she said that she was paying homage to Britney Spears and Justin Timberlake's matching denim outfits at the 2001 VMAs. But it turns out she was really just accepting a challenge that Britney had laid down...and Brit approved.
It all started when Britney posted a goofy video of herself imitating Woody Woodpecker on Instagram. When Katy complimented Britney on her impersonation of the cartoon bird, Britney responded by tweeting , " @ katyperry You're up next. # Noexcuses . You have 24 hours to do your best impression." Katy replied , "I'll show u my best impression on the red carpet at the VMA's tomorrow... Wait for it bb."
After Katy made her big entrance Sunday in her Versace denim finery, she tweeted to Britney, "I did my best impression, hope u likey!" To which Britney replied , "Just when I thought the denim dress had retired....you bring it back! You looked amazing tonight bb ;)"
Of course, that entire exchange could have been a carefully choreographed way to set up Katy's denim outfit, which she tweeted was "inspired by my love for nostalgia and my tumblr addiction."
Follow --ABCNewsRadio Copyright 2014 ABC News Radio