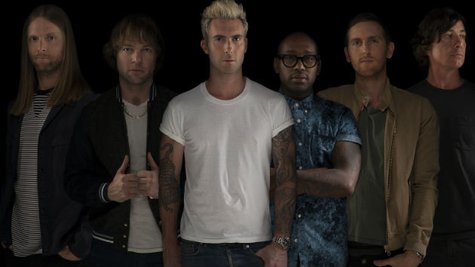 Maroon 5 's new single "Animals" isn't officially released yet, but you can download it for free, for a limited time only, thanks to KIA.
The song, "Animals," is featured in the new commercial for the KIA Soul EV , along with the company's famous dancing hamsters. If you visit Kia.com/KiaSoul , you can download the track for free, but only until early next week.
In the commercial, scientist hamsters in a lab are designing the Soul EV, KIA's first electric car, but the scientists' pet mouse accidentally gets in the way of the high-tech equipment. After everything goes ZAP, we see the mouse has been transformed into a sexy female rodent with a drop-dead body. The scientists immediately jump in the car, head to the pet store, buy a bunch more mice, and then transform them all into sexy females. Then..dance party!
Meanwhile, the official lyric video for the upbeat track is now available for viewing. "Baby I'm preying on you tonight/hunt you down, eat you alive/Just like animals," sings Adam Levine , over various shots of bunnies and icky slithering snakes.
Follow --ABCNewsRadio
Copyright 2014 ABC News Radio