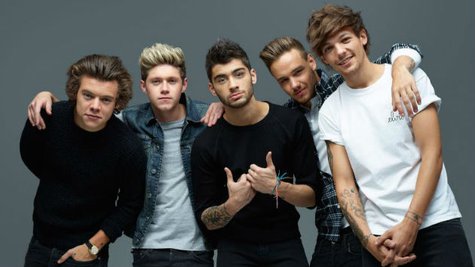 On Friday, Harry Styles became the latest member of One Direction to take the ALS Ice Bucket Challenge, but he then nominated a pretty odd group of people.
In his video , Harry is standing on the ground while the camera shoots him from above, from what looks like a walkway. An unseen person then dumps a bucket of water on Harry's head, but not before he nominates super-powerful music executive Irving Azoff , Kanye West and Oscar-winning actress Susan Sarandon . In the video's caption, he also nominates Ben Winston, who directed 1D's videos for "Best Song Ever," "Story of My Life" and "You & I."
Harry was actually the second member of 1D to take the challenge on Friday. Louis Tomlinson beat him to it , having two people douse him with water and then jumping into a lake. He nominated, among other people, Prince Harry of England, as well as Boris Johnson , the Mayor of London, and Arsène Wenger , a French soccer player. He was responding to a challenge by his band mate Niall Horan , who dumped water on himself while standing in what looked like a huge shower stall.
On Thursday, 1D's Liam Payne took the challenge , getting water poured on his head by a group of girls. We're still waiting for Zayne Malik .
Follow --ABCNewsRadio Copyright 2014 ABC News Radio