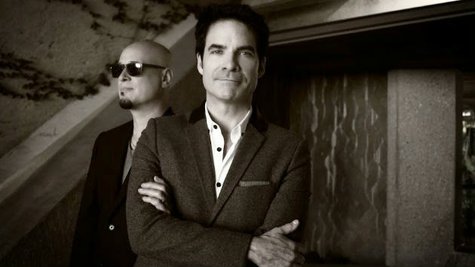 Train, Matt Nathanson and hot new artists Meghan Trainor and Echosmith are among the acts who'll be performing at the annual Live in the Vineyard Festival , scheduled to take place in Napa Valley, California, November 6 through 9.
The twice-a-year festival features great music, as well as fine wines and food prepared by world-renowned chefs. Train, who have their own line of signature wines , is a natural for the festival, which is why they've performed at it a number of times.
In a statement, Pat Monahan of Train said, "We are so excited to be a part of [the festival] this year for many reasons. The fact is we're excited to do anything that includes great wine, especially in Napa."
The only way to get tickets for the festival is to win them, through a variety of methods, including signing up at the website. Visit Live in the Vineyard for complete details on how to get yourself there.
In other Train news, the band has just added Ingrid Michaelson to its upcoming fan cruise , which takes place in February. Other artists who'll be joining Train on the trip include Andy Grammer and A Great Big World.
Follow @ABCNewsRadio
Copyright 2014 ABC News Radio