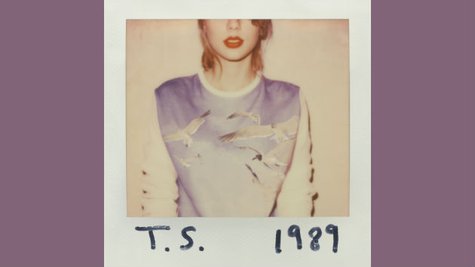 One of Taylor Swift's many celebrity friends is actress Jaime King - - and because they're pals, she's already gotten to hear Taylor's new album, 1989, which the rest of us won't be able to check out 'til October. So, how is it? Jaime tells E! that it's "amazing."
"This album, I could not tell you how amazing it is," King told E! at the premiere of her latest film Sin City: A Dame to Kill For. "I'm trying to wrack my brain to try to think of an album that I've loved this much in the past 10 years. It's very difficult for me to think of one that's so solid as an album, all the way through as a whole album."
Commenting on Taylor's declaration that 1989 is her "first official pop album," King said, "The thing is she's always been a pop artist. Her country music always transcended and had a pop element to it. I think all of her country fans will still love her and follow her and be with her."
Meanwhile, in an interview with Fusion , Taylor says that unlike her last album, Red, which was about "dealing with an intense heartbreak," 1989 is about "the phase after that where you brush yourself off and you're okay and you write about what your life is like then."
She adds, "At this point, I just want to be with my friends and I want to make music and I want to play shows. I want travel the world and I want to define my life on my own terms. That's my list of priorities now, which is different than it was a couple of years ago."
Finally, the New York Daily News reports that Taylor treated the fans who attended her Yahoo! live stream event on Monday to a pizza party at her apartment, where they were allowed to pose with her awards and cuddle her cats.
1989 is due out October 27.
Follow --ABCNewsRadio
Copyright 2014 ABC News Radio