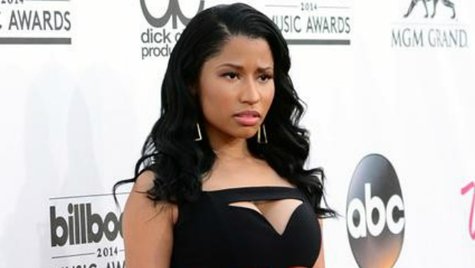 Nicki Minaj has everyone talking about the racy visual to her latest single, "Anaconda," which samples Sir Mix-a-Lot 's 1992 classic "Baby Got Back ." After showing off her assets in the clip, she has won the respect from the man who many believe introduced the world to twerking.
The rapper posted his reaction to the song's video via Twitter . "Ok after watching @ NICKIMINAJ Anaconda 37 times I only have one word to sum up my feelings. DAMNNNNN!!!!!!" he wrote.
Nicki shared her excitement about gaining his approval. " LMFAOOOOO. Life is so crazy. Thank u Sir MixALot. Still influencing us decades later. YouDaMan #BabyGotBack ," she tweeted .
The song, which was produced by Polow Da Don and Da Internz , is the second single from Nicki's upcoming album, The Pink Print .
Follow @ABCNewsRadio
Copyright 2014 ABC News Radio