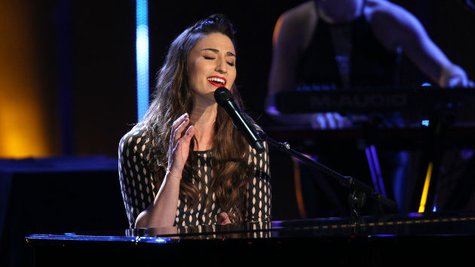 Sara Bareilles performed on the Grammy Awards earlier this year, and on Monday night, she'll perform at the Emmy Awards.
Unlike the Grammys, where she was a nominee for Album of the Year, Sara isn't up for an Emmy. She's simply providing the musical accompaniment for the annual "In Memoriam" segment, which salutes those stars who've passed away in the past year. Chief among them is, of course, Robin Williams , who will be celebrated by his old friend Billy Crystal .
It's not clear what song Sara will perform during the segment, though she did recently dedicate her song "Hercules" to Robin Williams.
Follow --ABCNewsRadio
Copyright 2014 ABC News Radio