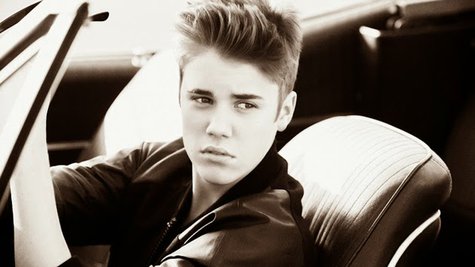 Once again, Justin Bieber and one of his bodyguards have been sued by an angry photographer.
Billboard reports that a photographer named Aja Oxman has filed suit against the singer and his bodyguard, Dwayne Patterson , claiming Patterson beat him and destroyed his camera after he shot Justin jumping off a cliff in Hawaii in November of 2013. Oxman claims that Justin ordered the beat-down, telling Patterson, "Go get his memory card and do whatever you have to do to get that card."
Oxman's suit further claims that Patterson grabbed him a choke hold, and repeatedly slammed him into the hood of a car as Justin watched. Patterson allegedly stopped when another photographer started filming the alleged assault on his cell phone. Oxman claims Patterson and Justin then destroyed his camera, and took his memory card and his keys.
According to Billboard , Patterson has already been charged and convicted for his actions, but Oxman's suit claims assault and battery, intentional infliction of emotional distress, and negligence.
Earlier this year, another photographer, Michael Munoz, sued Justin and Patterson, claiming the bodyguard chased him into a restaurant in Miami after he shot Justin coming out of a club, then allegedly kicked and punched him and tried to take his memory card. At the time, Justin's lawyer told TMZ that Munoz wasn't beaten by Patterson, and that Justin wasn't present.
Follow --ABCNewsRadio Copyright 2014 ABC News Radio