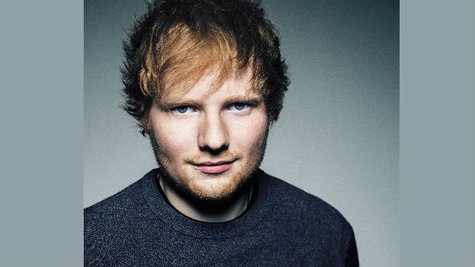 Three years ago, savvy Ed Sheeran established a 10-year plan for his career trajectory, laying out all the goals he hoped to accomplish in the next decade. But things have been going so well for him that he now claims he's six years ahead of schedule.
Speaking to USA Today , Ed explains, "If I'm honest, I'm on the ninth or 10th year of what I thought I'd achieve. So I am having to make different goals." Among those goals? "I'd like to move into stadiums. I don't think America's there yet. I think some places in Europe, that's the next logical step," he reveals.
Ed has already played stadiums, but as Taylor Swift 's opening act. He kicks off a new North American headlining tour this week that'll feature him playing arenas, not stadiums. "I haven't become a household name in America yet, so I'm very much on a song-by-song basis with what people know on radio," he says, explaining why he still has a ways to go in the U.S. "They might hear 'Sing' and not know that I sing it, if that makes sense."
As for what we can expect from the tour, Ed tells USA Today , "It's going to be entertaining if you're a fan, and it's going to be surprising if you're not." Among the surprises for those who've never seen Ed before: he plays solo, without a band. Explaining how he manages to keep the audience's attention with such a small setup, Ed explains, "Use the crowd to your advantage and do a lot of call and response. Have your intimate moments, but have them sandwiched in-between the big, grandiose moments."
While he feels he doesn't have name recognition in the U.S., Ed definitely has it back home in the U.K. His latest album, X , has been number one there for eight straight weeks . The last album by a male solo artist to top the charts for that long in the U.K. was James Blunt's Back to Bedlam , in 2005.
In other Ed news, he's recently collaborated with a wide range of artists, from Usher and Skrillex to Rixton and Hilary Duff , but one act with whom he may collaborate in the future is somewhat surprising: he says country duo Florida Georgia Line, of "Cruise" fame, want to make a record with him. "We haven't discussed it further than a conversation," he tells USA Today, "but it's something we both want to happen."
Follow --ABCNewsRadio
Copyright 2014 ABC News Radio