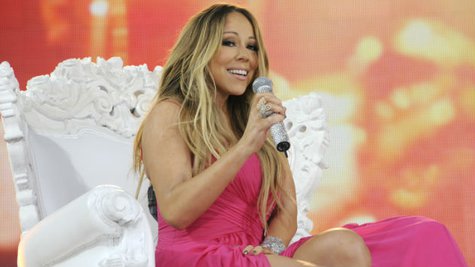 Mariah Carey will launch her first world tour since 2006 this October in Asia.
The Elusive Chanteuse Show, a trek in support of her latest album, Me. I Am Mariah...The Elusive Chanteuse , will begin with two dates in Japan beginning October 4 and will include 12 Asian dates in all , including the singer's first visit to mainland China. The set list will include her hits, album cuts, songs from the new album and "many more surprises," according to a statement on Mariah's website .
So far, only the Asian dates have been announced. Stay tuned for more information.
"I want to experience the spontaneity and emotion that I put into this album on stage with my fans," Mariah says in a statement. "I can't stop writing songs so don't be surprised if you hear a brand new song that I just wrote the night before the show in your city!"
By the way, Mariah did tour in 2010 in support of her album Memoirs of an Imperfect Angel, but that outing was limited to North America.
Follow --ABCNewsRadio Copyright 2014 ABC News Radio