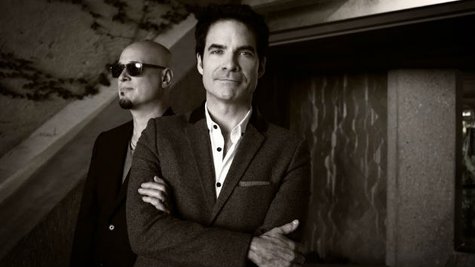 Most of music's big stars have, at one time or another, been tapped to sing our national anthem at a sporting event. Now, a group of them -- including Train , Jordin Sparks and Melissa Etheridge -- are getting together to wish a happy 200th birthday to "The Star-Spangled Banner" in an upcoming PBS special.
The two-hour live broadcast, Star-Spangled Spectacular: Bicentennial of Our National Anthem, will air as part of the PBS series Great Performances September 13, starting at 8 p.m. ET. The show will originate from Baltimore, Maryland, presumably because it's where Fort McHenry is located. In 1814, Francis Scott Key wrote the lyrics to the anthem after watching the Fort being bombarded by the British during the War of 1812.
In addition to performing, Jordin will co-host the event with actor John Lithgow , and besides Train and Melissa Etheridge, the special will include performances by country music legend Kenny Rogers , Motown legend Smokey Robinson , country group Little Big Town and actress Kristen Chenoweth .
It's not clear who, if anyone, will actually be singing the anthem during the telecast, though Jordin has already sung it under the most pressure-filled conditions imaginable: she belted it out at the Super Bowl back in 2008.