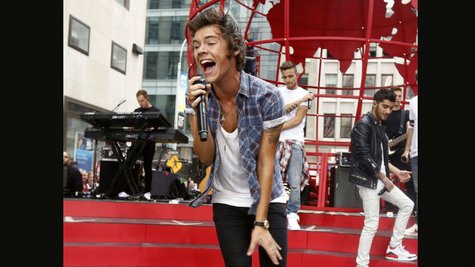 How does Harry Styles stay fit while on tour? By pedaling his butt off.
The New York Post reports that the One Direction singer was spotted working hard at SoulCycle in New York's SoHo neighborhood on Friday morning. He,wore a sleeveless t-shirt, and pulled his hair back in a top knot during his workout, reports the paper. The singer was low-key, and stayed 'til the end of the 45-minute session, and a source tells the paper, "He seemed to be having fun! Not too serious nor showboaty."
Nobody in the class approached Harry during the session, and neither did the instructor.
Harry is evidently a huge SoulCycle fan; he was also spotted at a class in D.C. on Monday.
One Direction continues their Where We Are tour this weekend with two shows in Detroit's Ford Field.
Follow --ABCNewsRadio
Copyright 2014 ABC News Radio