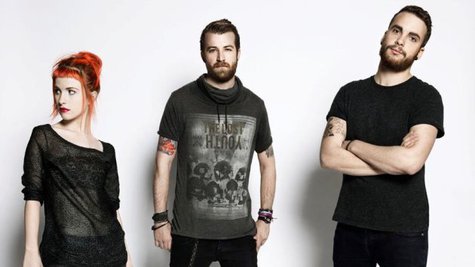 Following the tragic death of Robin Williams , Paramore paid musical tribute to the late funnyman by dedicating a song to him that reflected the band's own struggles with depression.
A fan-shot YouTube video from the band's show on Tuesday, the day after Williams' death, has been posted online, which shows singer Hayley Williams introducing the song "Last Hope" by explaining, "I realized how sad that we had been and that we had been in this place where we weren't content and we weren't fulfilled and it was very scary and it was very depressing and then this song happened, and then a light came on, and it was amazing how much I realized that I'm a part of something -- we, the three of us, are a part of something."
"I want you to know before you leave here tonight that you, being here tonight....you're a part of something and it goes on way longer than any of us will ever be alive. You are a part of something. Please know this. This song goes out to Robin Williams."
The lyrics of "Last Hope" include the words, "I don't even know myself at all/I thought I would be happy by now/The more I try to push it/I realize – gotta let go of control/Gotta let it happen....It's just a spark/But it's enough to keep me going/And when it's dark out, no one's around/It keeps glowing."
Follow --ABCNewsRadio Copyright 2014 ABC News Radio