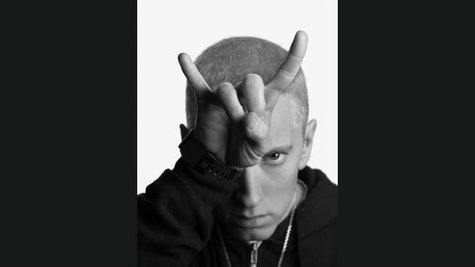 It was back in June that we first heard a snippet of "Guts Over Fear," a new song by Eminem and Sia , from the upcoming Denzel Washington movie The Equalizer . Now, a more substantial chunk of the song can be heard in a new extended trailer for the film, which opens next month.
Amid scenes of things blowing up, people pulling guns and Denzel kicking butt, we can hear snatches of Eminem rapping and Sia singing in her distinctive voice. Since her vocal quality is very similar to that of Eminem's frequent duet parter Rihanna , the two sound natural together.
"Guts over Fear" is available on iTunes starting August 25. The movie is in theaters September 26.
Follow --ABCNewsRadio
Copyright 2014 ABC News Radio