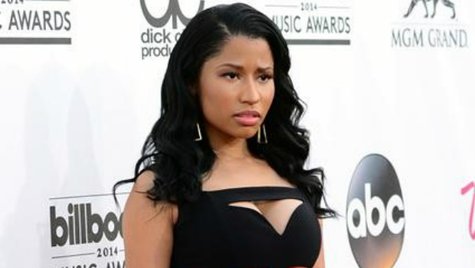 N icki Minaj continues to dominate the charts . The rapper has surpassed Michael Jackson and now holds the distinction of having the most appearances on the Billboard Hot 100 singles chart.
According to Yahoo! , Minaj has made history by logging her 51st Hot 100 entry with her new offering, "Anaconda," which entered the chart at #19 this week. Thanks to her 20 solo hits and 31 guest feature on songs, she's outcharted MJ. Of course, Michael is credited as the lead or co-lead on all of his 50 charting songs.
"Made history today," tweeted Minaj, "I didn't even know I was tied with Michael Jackson with 50 Hot 100 entries on Billboard. Anaconda makes 51 and now I'm tied with Rod Stewart . God bless, and thank you."
Nicki also holds the record for the most Hot 100 hits by a female rapper and is tied with Eminem for seventh place among all rappers.
Follow @ABCNewsRadio Copyright 2014 ABC News Radio