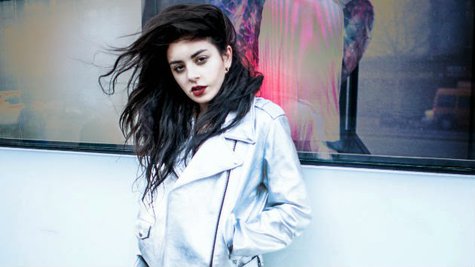 British singer/songwriter Charli XCX has scored two huge hits in the U.S. as a featured artist: she co-wrote and sang on Icona Pop's "I Love It" and Iggy Azalea's smash hit "Fancy." But after taking a back seat on those songs, she's finally scored her first top 10 hit with a song on which she gets top billing.
The song that did it for Charli is " Boom Clap ," her contribution to the soundtrack of The Fault in Our Stars , which has just finally reached #10 after a long climb over the past few months. Despite her proven track record, Charli says she's not quite sure why she seems to have this knack for churning out hit songs.
"I have no idea, because every song I write, I feel like I never think about it, and I just write it in half an hour," she tells ABC News Radio. "So, I guess it's just kind of luck maybe. I'm not sure."
As for "Boom Clap," it's heard onscreen during one of the few uplifting, happy parts of The Fault in Our Stars, which is about the doomed romance between two cancer-stricken teens. "I cried continuously the whole way through," Charli says of the Shailene Woodley -starring film. "It's literally heart wrenching. It's an amazing movie."
Charli says she's also happy to be included on the soundtrack with other artists who are personal friends of hers, like Ed Sheeran , who recorded the song that plays over the end credits.
"It's cool to be part of something together, and I think that the soundtrack is very well put together, and it's just an awesome teen movie, so it's cool to be part of it," she tells ABC News Radio.
Charli has said that she originally offered "Boom Clap" to Hilary Duff, who turned it down, which is why she decided to record it herself. But Hilary says she never heard the song , and claims she would have recorded it if she had, because she loves it.
Follow @ABCNewsRadio
Copyright 2014 ABC News Radio