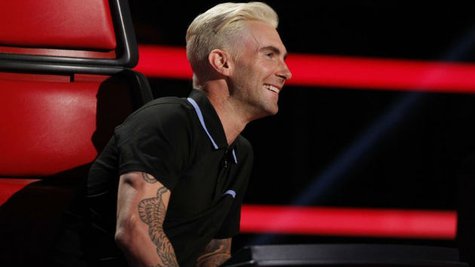 In the 1970s, the music business was awash in sex, drugs and rock 'n' roll, and Adam Levine wants to bring that story to TV.
When he's not singing in Maroon 5 or coaching on The Voice, Adam dabbles in TV production for NBC, and according to The Hollywood Reporter , he'll be one of the producers on a new show tentatively called The 1970s. It'll explore that decade through the eyes of both the artists who made its most popular music, and the powerful executives who were behind those stars, bringing their songs to the masses.
According to The Hollywood Reporter, Adam has been involved in all aspects of the show, including choosing songs, and making decisions about which contemporary artists will play the iconic musicians of the '70s on the show and re-record their material.
One of the other producers on the project, Tim Bogart , tells The Hollywood Reporter, "What not everyone realizes about the '70s is just how much the culture was informed by the corporate world's drive to control, package and profit from it."
By the way, Bogart's company, Boardwalk Entertainment Group, also is working on the music biopic Spinning Gold, which will star Justin Timberlake as Bogart's late father, Neil Bogart , a legendary music exec whose label, Casablanca Records, brought the world KISS and Donna Summer .
Follow --ABCNewsRadio Copyright 2014 ABC News Radio